La Roca Intensive presents:
Stephanie Fesnau and Fausto Carpino
Postponed until further notice
Cheek2Cheek cordially invites you to attend the third La Roca Intensive with Stephanie Fesnau and Fausto Carpino as soon as possible.
La Roca Intensives are created to invite absolutely fantastic teachers to come to Amersfoort and mainly teach the teachers (masterclass weekend). Started in 2018 with Stephanie & Fausto, Maja & Marko and in 2019 Michelle and Joachim and Stephanie & Fausto. We hope in fall 2021 to be able to invite Stephanie & Fausto back. Date tba. Unfortunately we also had to cancel Maja & Marko this year, but they will be back in 2022!
Next to this masterclass weekend, some workshops are offered: Workshops for intermediate and advanced dancers on friday, saturday and sunday evening. 
Also part of this weekend is a Practica La Roca on saturday (3 hours) and on sunday (2 hours).
Stephanie Fesnau and Fausto Carpino are professional dancers, teachers and DJs of Argentine Tango.
Stephanie Fesneau (Paris, France)
Dance and theater were always present in her life since she was a child. At the age of sixteen she discovers tango, thanks to a friend of her's, and from that moment on, tango has been always more and more present in her life, until it became it's essential part. In her short but intense tango career, she collaborated with several dancers in various schools in Warsaw, Paris and Florence. Since July 2011 she's in a fix dancing couple with Fausto Carpino.
Fausto Carpino (Syracuse, Sicily)
He had his first encounter with dance at the age of six, for twelve years he has studied, practiced and participated in many Ballroom dance competitions, regional and national, who have seen him always among the first places.
At the age of sixteen, thanks to his sister Barbara (also dancer) and his partner Claudio, who had recently discovered argentine tango, Fausto had his first contact with this dance, remaining fascinated.
From 2006 to 2012 he was a member of the organization of the Syracuse International Tango Festival.
Fausto and Stephanie, are a dance couple since July 2011.
After an intense period of preparation, they begin to participate in various tango events as teachers. So far they have taught in more than 27 different countries and 85 cities.
Their lessons are focused on how to propose oneself to the partner in a comfortable way within the embrace, based on logic and natural movements.
They believe that connection, musicality and technique are the keys to fully appreciate the beauty of tango.
Performance by Stephanie & Fausto @ Belgrade Tango Encuentro 2018
Workshops and milonga's in the weekend 
Workshops level: Intermediate/advanced (more then 3 years minimum, preferably a lot more!). 
Friday
Workshop 1:  20.00 – 21.30 tba
Workshop 2: 21.45 – 23.15 tba
(+ time to practice until 00.00)
Saturday
Workshop: 20.30 – 22.00 tba
Practica La Roca 22.15 – 01.15 with DJ TBA 
Sunday
Workshop: 20.30 – 22.00 Tba
Practica La Roca 22.15 – 00.15 with DJ TBA
Masterclass weekend (by invitation only)
Saturday
Workshops: 13.00 – 14.30 and 15.00 – 16.30 and 17.00 – 18.30
Sunday
Workshops: 13.00 – 14.30 and 15.00 – 16.30 and 17.00 – 18.30 (total 9 hours.)
Planned workshop theme's: Saturday: Boleos: technique and timing, how to match different musicality with the best type of Boleo. Sunday: Turns and Sacadas: the use of the sacadas to create and change dynamics in turns'
Level: Teachers and very talented experienced dancers. Max 12 couples.
Price:  includes 9 hours of teaching, snacks & drinks during the masterclasses.
If you think you should be able to follow these masterclasses in the future and never receive an invitation, feel free to contact Karin Venverloo by e-mail or telephone.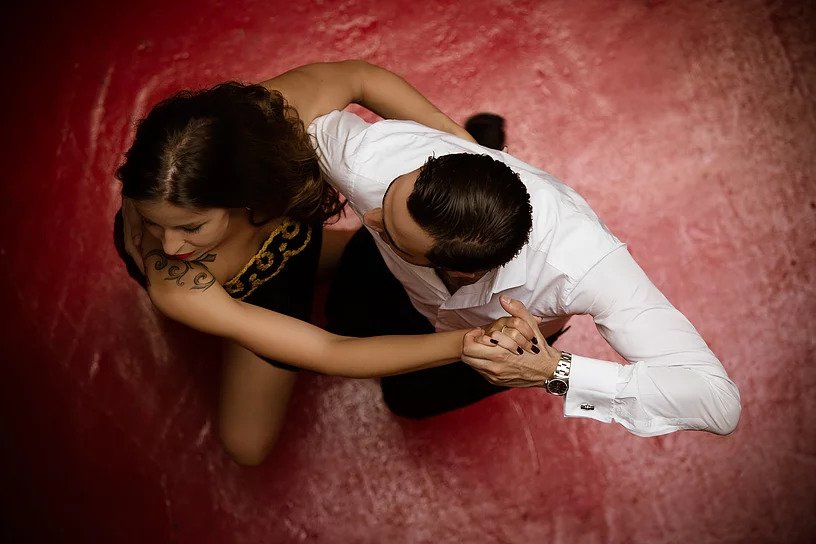 Heeft u nog vragen? Kunnen wij u verder helpen? Neem dan contact met ons op.
Cheek2Cheek
Oude Fabriekstraat 20
3812 NR  Amersfoort
+31 (0)6 51049470
Karin@cheek2cheek.nl